Cuadra Special Orders
Send us an e-mail to info@laredoww.com and tell us what type of boots and size you need!
We'll happily help you with the process of choosing, purchasing and sending a special order to your home!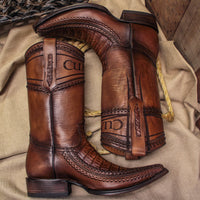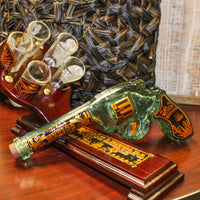 Tequila Artisanal Revolver
Step up your party with these artisnal bottles shaped as a western revolver and its set of wooden base & shot glasses!
SHOP NOW
Mexican car seat cushions!
We added these car seat cushions in our online store! They feature artisanal leatherwork with folkloric Mexican craft.
SHOP NOW